How to Start Your Meditation Practice and Why
You may think meditation is just for crossed-legged gurus or new age followers, but reality couldn't be further from the truth. Anyone (and everyone) can meditate and derive the many mental, physical, and spiritual health benefits from it.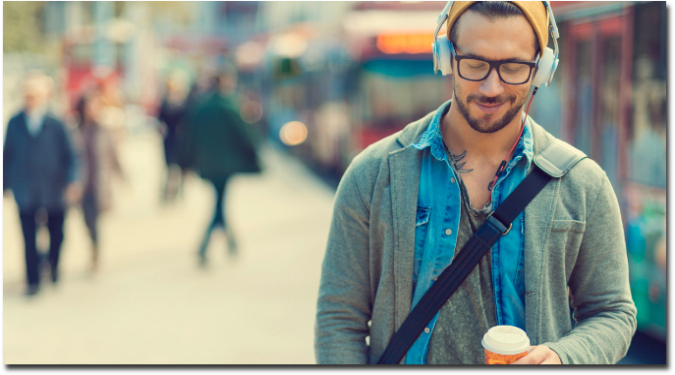 Mediation has been practiced for thousands of years and has become a vital part of the lives of many professional athletes, CEOs, hardened military veterans, and parents alike because of its many benefits. During meditation, you develop intentional focus — minimizing random thoughts about the past or future. Meditation can help with concentration, relaxation, inner peace, stress reduction and fatigue. It may also help reduce blood pressure, relieve anxiety, depression, pain and insomnia.
Meditation is a combination of focus and relaxation (not strictly one or the other).
Those who practice the art of meditation say they come away with a greater level of concentration, awareness, positivity, and restful nature throughout the day. The more you practice mediation, the quicker you can tap into that feeling of bliss…and the more likely you'll find peace throughout your busy day.
How to Start Your Meditation Practice
There's no need to go to a Yoga center or seek out a teacher. You just need a quiet place in your home or maybe even your office with the door closed.
There are many ways to meditate, but the simplest approach is often the best, and that means taking away the negative thoughts that intrude on a positive attitude and replacing the negative with the positive. The goal is to achieve calmness and focus, and with consistent practice, it will happen.
An overwhelming number of leaders and high-achievers suffer from stress, and meditation is a good way to reduce it. Stress interferes with concentration and actually makes you sick, but meditation is the perfect way to cope with it. When we clear the clutter of stress from our mind, we're able to focus more and be calm. (If you're interested in learning a simple technique I call "brain flushing" that assists with this, please click here to watch the video.)
You don't have to have total silence during your period of meditation and it doesn't have to be a long time. Ten or 15 minutes will do, but go as long as practical and makes you feel good. If you've never meditated before, start with two minutes, and work your way up in thirty or sixty-second increments each day.
Some folks have never tried to silence their mind or thoughts and may find this "exercise" to be uncomfortable or difficult at first. But, like anything new, give it a chance, and stick to it for 30 days…I promise you'll find it well worth your time and effort.
Your level of silence is up to you. Some prefer to shut out all audible and visible stimuli. Some like to have soothing music in the background. Some like to be in total darkness, while others like to sit near a sunlit window.
And, yes, one or two scented candles could be used.
No need to worry about twisting your body into a pretzel during meditation. Find a position that's comfortable for you. The goal isn't discomfort…it's peace of mind, but not sleep. If you find yourself drifting off to sleep, realize this isn't meditation, nor the goal. Good posture helps, whether standing or sitting. It aids in breathing.
Clothes should be loose and comfortable to aid in circulation.
Where does the mantra, or humming come in? Repeating the one-syllable words like "Om" or "hummm" helps clear your mind and focus your thoughts on the meditation itself. It's hard to think of other distractions when you're concentrating on repeating your mantra.
"Om" is said to represent the one-ness of all creation, including the heavens, earth and underworld.
If you want to take a class with others, you can; but if you're the self-starter type, you can find many guided mediations on YouTube that fit your style and level of comfort.
What's been your experience with mediation? Are you up to a 30-day meditation challenge? Let me know about your experience and progress in the comments below.