3 tips on how to lose weight or accomplish anything
Kevin Quinlan is a friend of my business partner, Dave Braun, and knows how to lose weight. He's gone from 250 pounds to 159 pounds the healthy way. We can all learn from his methods which apply to not only weight loss, but to accomplishing anything in life ~ Larry.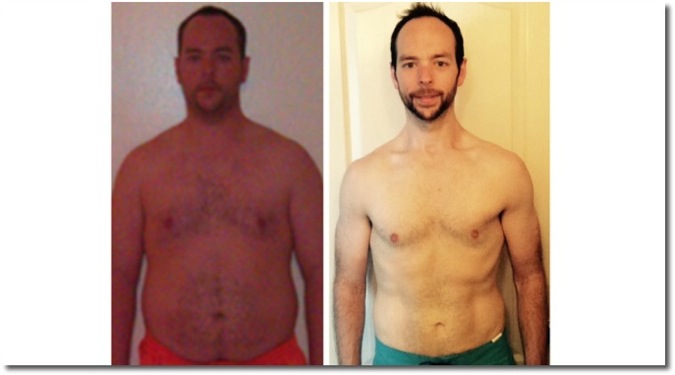 Throughout my life, I had never been able to put all the aspects of a healthy lifestyle together. I simply thought I didn't have it in me but the truth is, I wasn't trying hard enough because I didn't want it bad enough.
How to Lose Weight – Why
You don't get to 250 pounds as a 6-foot male in a short amount of time. That took years of poor decision making from the time I started college and into the beginning of my career – which wasn't too long ago. My confidence, mental make-up and self-image was low. I was not in a good place and didn't know what to do next.
I finally decided I was going to get myself into the best shape of my life by committing myself to a fitness and nutrition program, created by my good friend and coach, Wes Rowlands (@wesleyjfitness on Instagram).
While many consider a weight loss journey to be a physical challenge, it is even more of a mental battle, and that goes for just about any goal. How? While you may win the battle in the exercise room, you may lose it in the kitchen. This means avoiding the fast food when you're bored or driving home from work to skipping going out on drinking with the guys for St. Patrick's Day weekend (as it did for me this year).
There will be decisions you have to make every day, and here's what will carry you through:
"You have to want it bad and you have to want it more than the next bad decision."
OK, so practically, here are the key three things on how to lose weight or accomplish anything:
1. A detailed plan & goal with an end date
2. The right mindset & a strong visualization techniques
3. A coach to keep me accountable
Having a Plan & Goal
It all starts here – this is the first step in how to lose weight or get the goal you're after. You must know what you're working towards and define what you want to achieve.
You need to have a specific goal in mind, with a mental commitment that "nothing will get in the way of me reaching it."
For example, my goal was to weigh 159 pounds and have 10% body fat in a specific period of time (a SMART goal).
My coach helped me come up with a designed nutrition and exercise plan to meet those goals.
To save time (and money), I bought all food in bulk, cooked most of it at once, bagged, weighed it and then stored it. This kept things simple for me for tracking my macros and took most of the decision-making and will power off my shoulders when it came time to decide what to eat each day.
Additionally, you need to know "why" you want to achieve your goal. There must be a specific reason, and it's most helpful if it touches on a pain point (e.g., a painful experience, hitting "rock bottom" or a missed opportunity) so that it does not happen again in the future. This is what I'm talking about when I say, "It comes down to how bad you want it."
Getting into the right mindset
Weight loss and fat loss requires a big time commitment, a strong focus, many sacrifices, an excellent work ethic, and a lot of mental strength. You will battle and test yourself. But the great thing about weight loss is that it is attainable, measurable, and very rewarding. You need to know this before starting so you don't give up before reaching your goals.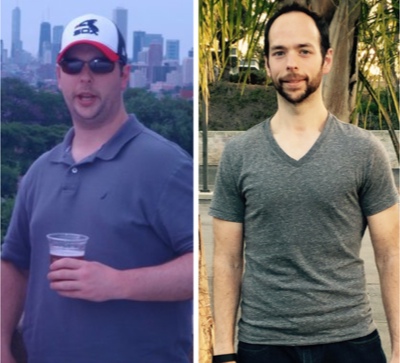 And it's likely the same way with that elusive goal you're picturing in your mind right now. It will require time, focus, sacrifice, hard work, and mental strength.
Visualization was another key technique I used to help push myself for extra motivation. I had and still do have pictures of what my ideal self looks like as well as picture of places I want to go and things I want to do that I associate with reaching my goals. Revisiting these pictures often helped me push myself beyond my comfort zone, especially on those days where I didn't feel like it at all.
Invest in yourself by investing in a coach, especially for Accountability.
For any goal, especially one such as losing weight, if your past efforts were unsuccessful, it's probably because you didn't have someone in place or a system in place to keep yourself accountable and provide needed advice.
So how to lose weight step 3? I highly suggest investing in a coach – someone that will keep you accountable.
I made a significant financial investment to have a coach on my side. He helped design my program, track my progress, data, photos, calories, macros, measurements and video conferenced me in the mornings while I completed my workouts. (This is much different than a personal trainer – I don't think I had him in the gym with me more than 3 times during my program.)
A good coach will call you out (when needed) and say the things that you need to hear that most people won't tell you.
So in my opinion, the progress and results far outweigh the cost of investing in a coach.
Finally, remember what I said before, and take this with you:
"You have to want it bad and you have to want it more than the next bad decision."
Kevin Quinlan is a Business & Educational professional with 6+ years' experience in the Management Consulting professional services industry. He is currently the Co-Founder of the National Youth Mentor Academy – a start-up business focused on launching students into their future careers through mentoring, group classes and connecting them to companies. Kevin holds a Bachelors of Business Administration in Marketing from James Madison University and a Masters of Education from Temple University with concentrations in Business, Computer & Information Technology Education (BCITE) & Marketing Education (ME). In his free time, Kevin enjoys fitness, golf, bowling, traveling, cooking and spending time with his family and friends. Follow Kevin on Instagram @kqs_fitness_journey.
How many of Kevin's tips are you implementing, and what aren't you implementing? How can you get started on this today? How bad to you want your most important goal? I'd love to hear your thoughts and comments below.