Are You a New Entrepreneur? Do NOT do these 5 Things!
Starting your own business is simultaneously nerve-wracking and exciting. It's a good thing to be excited and eager if you're going to start a new business, but you need to be prepared for things that might go wrong.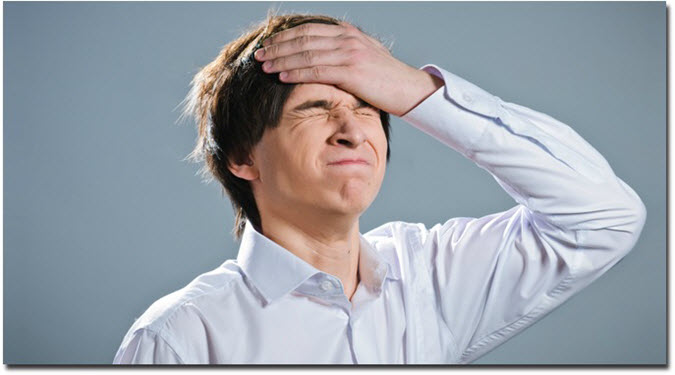 A lot of new businesses fail because their newbie owners simply didn't think things through beforehand.
With that in mind, here are five things you should avoid doing if you want your business to stand a chance of being successful.

1. Expecting too much too soon
While there is the odd business that will strike it rich right from the get-go, it is the exception and not the rule. Startup blogs and media outlets are filled with stories about broke entrepreneurs who became instant millionaires due to the success of their new business. What they aren't talking about are the dozens of businesses that go under without making any significant splash in the market.
As a business owner, you would be well advised to temper your expectations. Your business might work or it might not. Even if it does work, you might have to wait a few months or years, to see the profits roll in. Be patient.
2. Assuming you have a 'set-and-forget' business model
One of the most common mistakes beginners make is to assume their business will work without promotion. You will have to work hard to get your business in front of your target audience.
The good news is that in many cases, you don't need a multimillion-dollar marketing budget to achieve this; blogs, social media outlets, public relations and strategic paid advertising are options which offer a tremendous ROI. The key here, however, is consistency.
3. Overlooking the simple things
Before you start daydreaming about the lifestyle your new business will allow you to achieve, there are some basic things you need to take care of. For example:
Ensure that your business name isn't already registered by someone else.
Make sure your website has an easy-to-remember domain name (or be willing to invest in making it memorable). If you have to add hyphens and suffixes, your customers are going to have a hard time finding you.
After you've decided on a name, check all of the popular social media networks you want to be a part of to see if the name is available.
4. Starting without a long-term strategy
One of the habits in Stephen Covey's book "The 7 Habits of Highly Effective People" is to Begin With The End In Mind.
Getting into a business without thinking things through, or developing contingency plans, can spell disaster, and knowing how your business will "end" will help avoide that. Additionally, having a concrete long-term strategy is crucial because it allows you to manage your resources more efficiently and gives you a clear direction for the future.
When you encounter situations you hadn't anticipated, having a long-term strategy will allow you to maneuver around these obstacles without losing sight of the bigger picture.
5. Having the wrong ideas about entrepreneurship
Being your own boss is great. You get to work for yourself and set your own hours. But don't get lulled into thinking the entrepreneurial lifestyle is all about good times and fast cars.
Running your own business requires tenacity. You have to be willing to put in the long hours from time-to-time when everyone else is partying on the weekend. You have to accept that running your business will require you to sacrifice a significant portion of your social life, at least when you are still setting things up. (WARNING: don't use this as an excuse to drive your realtionships with your spouse, significant other or family right off a cliff.)
Be Strategic
If you've made the decision to start your own business in the next year, tread carefully. The entrepreneurial lifestyle offers a lot of benefits, but only if you're strategic about it. By not making any of the aforementioned mistakes, you'll set yourself apart from the wannabe entrepreneurs.
Do any of these mistakes resonate with you? Are there other mistakes that should be avoided?