6 Reliable Steps to Building Your Small Business in a Week
Small business ownership is the backbone to the US economy, and it's an exciting way to create wealth for you and your family.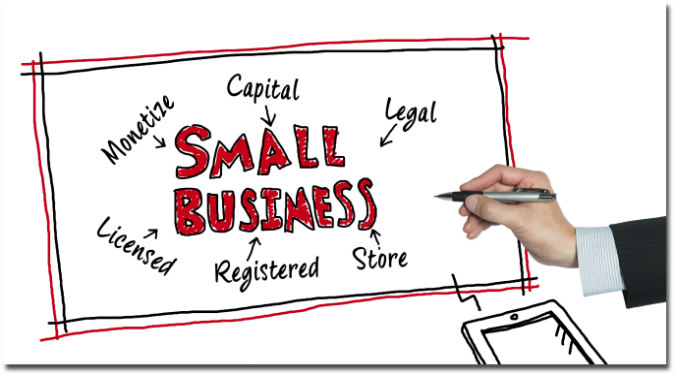 Creating a small business, however, is often viewed as this labyrinthine task, best left to people with degrees and time.

This is unfortunate, as this belief has led to millions of ideas being forgotten and left behind, ideas that could have improved the world. Your idea doesn't have to go down that road. You can build your small business inside of a week – here's how:
Related: 5 Proven Tips Entrepreneurs Need to Know When Launching a Startup
6 Steps to Building Your Own Small Business in a Week
1.Determine How To Monetize Your Idea
Having an idea is step zero. Anyone can take that step – people get ideas all the time. The first real step towards actualization involves a business plan. Writing things down and laying out what you need to do can help clarify things.
Developing your business plan will also help you communicate your ideas to potential partners and investors. While some may see the potential in your product at a glance, the vast majority will need to be led through the thought process.
A business plan not only does that, but it will show them that this isn't a flight of fancy, that you put actual thought and consideration into the validity of the project.
Related Tools: 4-minute video on the dos and don'ts of a business plan, including the most important element most people overlook
2. Sort Out Your Capital
No business can run without money. Sources of starting capital vary from company to company.
Depending on your exact needs, you can seek out investors, secure small business loans from the SBA or your local bank, put in your own money from savings or investments, sell cars or real estate you might own, bootstrap it, or go for a combination. Don't settle for getting the minimum amount of capital you foresee needing – you'll certainly need some wiggle room to survive setbacks and unexpected expenses.
Figuring out how you'll finance your company often comes down to what you need and what you have available. If your credit score is poor, for example, traditional banking institutions may not serve you, leaving you to go for high-risk credit.
3. Clear Up the Legalities
Nothing sours a good idea quite like red tape, and when you're trying to build a small business, there's a lot to cut through. For example, you'll have to decide on your company's legal structure. This will determine a lot of things, from personal liability to how you'll file taxes.
The number of people joining you from the ground up, for example, determines whether you're running a sole proprietorship or a partnership. Should you want extra protection from legal obligations, debt, and other problems, you'll need to form a corporation.
Talk to a tax adviser before making this decision. There's a lot of fine print to comb over and an expert will expedite the process.
4. Get Licensed
For many small business owners, the moment they get their business license is the moment everything became real.
Once that happens, you're legally on the grid, and you're allowed to do your work. Visit your local municipal websites to find out what you need to do to get the relevant license or permits. Some areas allow for online applications.
Set aside some money for fees, and don't forget that you may need to apply for more than one license. Have some other business name ideas in case the one you want is taken.
Related: 7 Useful Questions You Need to Ask Before Launching a Startup
5. Register the Company

Surprisingly, getting a license doesn't necessarily mean being registered. It's a separate step and one that's important. If your local and state government doesn't know your company exists, it's not an official business.
File as a corporation or LLC as soon as possible. Once that's done, you'll need to talk to your local tax agency. If you're planning on having employees, you'll need an Employer Identification Number.
6. Determine Where You'll Set Up Shop
Choosing where you'll set up shop is relatively simple. It largely depends on what you want to do with your business and how you want to deliver your product or service. If shipping it is an option, you can opt to keep your company online.
Keep in mind that some businesses are better suited to brick-and-mortar. If the user will likely want to see the product in person, it's probably better in a physical shop than on the Internet.
Physical stores come with their own caveats. One of which is that zoning laws can limit where you can set up shop. Online, you'll have to register a domain and get a URL that properly represents your brand and your product.

These steps can be done in under a week, but they don't have to be. If you want to build a small business, you can. It may be more difficult for you as compared to others, or it could be a piece of cake – it depends on your context. What's important is you remember that it is, indeed, possible and that if you want it, you can get it.
Would you apply these tips in starting your own small business? If yes, which ones? I'd like to hear about them in the comments below.