3 Tips on Building Leadership with Les McKeown & JJ Ramberg
Great Leadership may be the most important thing to running a successful business. The good news is that most of us can learn how to be a great leader.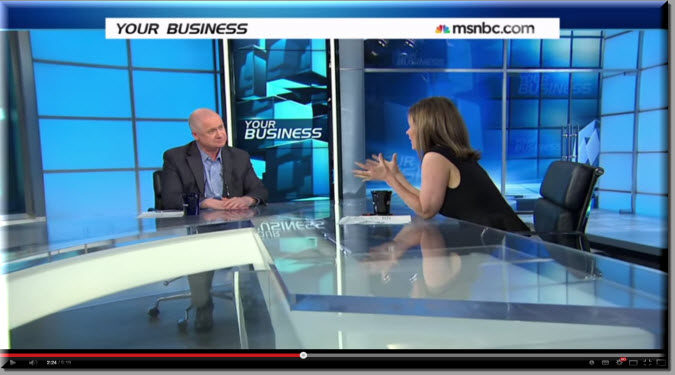 In this video from MSNBC's Your Business, JJ Ramberg discusses three tips on how to lead more effectively with Les McKeown, author of Do Lead.
Les points out that we must
Define Leadership Clearly to everyone in our organization. He rightly states that leadership is any act that gets us to our common goals;
We should Focus on Leading Instead of Leaders. Acts of leadership should be happening throughout the organization everyday: whether fixing the fax machine without being asked to do so, or planning for a key sales pitch, daily acts of leadership are more important than titles for leaders; and
Encourage Acts of Leadership. We must look for small success to publicly recognize, and catch folks doing things right.
Building Leadership
Did any of the points or comments from JJ or Les resonate with you? What do you think about encouraging leading instead of leaders? I'd love to hear your thoughts and comments below.