If You Make Any of These Six Business Plan Mistakes, You'll Regret It!
Having a business plan is essential to the success of any venture. The trick, however, is doing it right, and avoiding the rockets, darts and snares that can leave us sidelined if we're not prepared.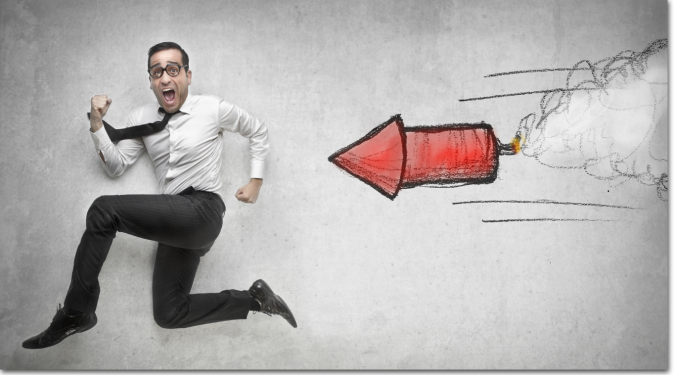 Here are the top six business plan mistakes I see entrepreneurs and business owners making with their business plans time and time again:
1. Forgetting it's a living document. Developing a business plan is a process of goal setting, establishing measurements of progress, and setting contingencies to take course corrections when things go off track.  It is not a document that once "completed" sits on a shelf.  It must be constantly updated and reviewed. When your business plan is done, your business is done.
2. Believing it must be a masterful tome to your business legacy. The most useful business plans are those that can be used as an action plan, is easily understood by every team member, and is brief.  We suggest you read The One Hour Plan For Growth: How a Single Sheet of Paper Can Take Your Business to the Next Level
by Joe Calhoon.
3. Burying the lead. The single most important part of a business plan is the associated Executive Summary that includes the background of the team, briefly summarizes investment and returns, and clearly spells out why potential investors should fork over their hard-earned dollars to support you and your dream. In your mind (and in the Executive Summary), you must be able to answer, "Why you, and not someone else's offering?" If you believe in your dream, your team, and your ability to make it all come true, this is the section of the plan that must inspire an investor to open their wallets to you.
4. Keeping your plan a secret. Your business plan is a tool that must be shared with your team and stakeholders.  Use common sense with confidential information like salaries and intellectual property, but share goals, measurements, contingencies, etc.
5. Overstating first year's performance and offering too much detail for later years. It's tempting to "prove" your idea to your investors or team by being overly optimistic with your business plan and show positive cash flow right out of the gate.  This is a time when reality is your friend.  Be honest with your projections.  Keep in mind that it's very hard to predict performance for years 3 and beyond of your business.  Don't get hung up on minutia after year 3, but offer conceptual direction, goals and contingencies.
6. Mistaking cash for profits. Keep in mind that there is a big difference.  If you don't know the difference, ask your accountant.  Cash is what you put in the bank and it's what you use to pay your bills.  If it's not collected from your clients, or it's tied up in inventory on your shelves, it's not paying the salaries or keeping the lights on.  Profit is important, but cash is king.
Do you have a success story, or a killer war story, about developing business plans? I'd love to hear about them, or any other thought or comment you might have about this topic in the space down below.