Leaders are Readers: LINCHPIN – Are You Indispensable? by Seth Godin
LINCHPIN – Are You Indispensable?
By Seth Godin
"Brilliant" is an over-used title these days, but marketing guru Seth Godin is definitely someone worthy of such accolades.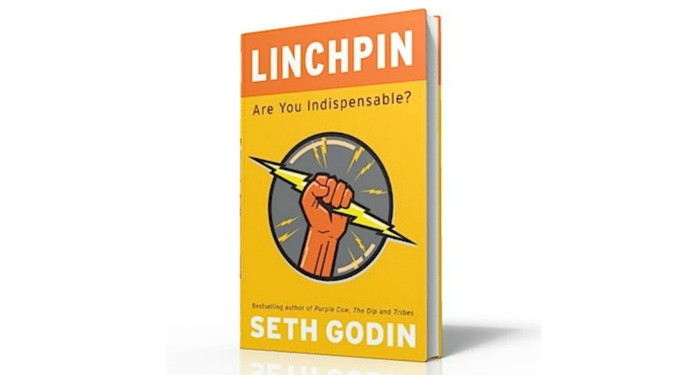 His 2012 bestseller Linchpin: Are You Indispensable?
, follows in the footsteps of his earlier books Purple Cow and Tribes (one of my all-time favorites), by delivering high impact, relevant information in a light, easy read. Seth details the critical concept of becoming a "Linchpin" – an indispensable core – to clients, customers, strategic business partners and even employees – in the business world.
He's a firm believer in the concept of "emotional work" – that is finding something you can put your heart and soul into for a living (as opposed to endlessly punching a clock in a profession that may be financially rewarding but not light the fire within.
His charge and challenge to each of us is to become a Linchpin in whatever we do and strive to "race to the top" as opposed to "settling for the bottom."

Have you considered whether or not you're a linchpin to your organization? I'd love to hear your thoughts and comments below.